Universal cardboard spools
Shaped sections – production of spools
Cardboard spools for winding a net. Priority on saving costs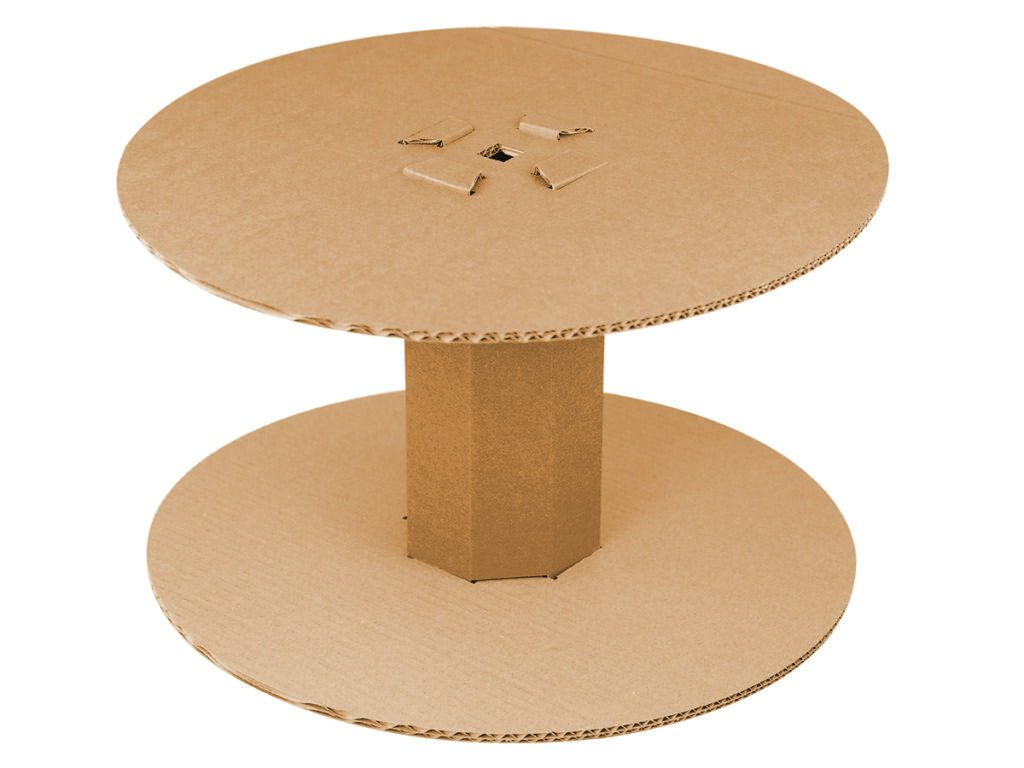 The well-known Czech manufacturer JUTA winds net partitions for big-bags on cardboard spools. JUTA needs them to be adapted so that they are delivered and stored in a flat state to save storage space. The assembly of the spool is to take place at the packaging workplace, so it must be very simple and fast.
The spool consists of a separate sleeve and front, which is easily folded using reliable locks.

The fronts are easily attached to the cavity by double-folding the flaps, so the process of assembling the spool does not take longer than 60 seconds. Shipping to the customer and storage takes place in a flat state (the spool is disassembled), which significantly reduces logistics costs.
1. Efficient transport and storage thanks to the folding spool
2. The folded spools fit exactly into 1200mm x 1000mm boxes
1. Spool assembled within 60 seconds
2. Flat storage on a pallet
3. Low price cardboard spool
Industry: Production of utility and industrial textiles
"The offered solution is ideal both in terms of storability compared to pre-assembled spools and transport costs."
Lukáš Kajnar, Juta a.s., plant 05 Bernartice