We save you money on packaging
Save with Servisbal. We look for savings throughout the entire packaging process, not just in the price for an individual package. When developing a package, we always think about how it will be stored, whether it will be easy to handle, whether its dimensions and shape are adapted to transport, and whether we have used the optimal amount of material.

We also offer special packaging technology that can help you save on personnel costs. We always view packaging as part of a logistics mechanism that should be highly sophisticated in order for costs to be as low as possible.
Want to find potential savings on packaging?
Additional packaging costs account for up to 80% of total packaging costs. We will uncover hidden costs that are unnecessarily incurred during packaging and recommend a more efficient solution. Significant savings can be achieved by adapting packaging to all the requirements it must meet during transport.

Do you pack several similar products or components?
We will design a single packaging solution that you can use for several different types of products.
Will your sensitive product be unpacked by untrained staff?
We will equip the packaging with handling symbols so that there are no doubts about how to go about it.
Spending too much on shipping empty packages?
We will design a packaging solution that can be transported in a flat state.
Hidden process costs can amount to up to 80% of the overall price per package. We always design packaging with regard to economical storage, simple handling, and efficient logistics. We will help you uncover hidden costs and eliminate them as much as possible.
Packaging process automation
The whole packaging process usually requires many individual operations and the handling of packaging and packaged goods. This is often a time-consuming process for your employees that takes up a lot of warehouse space. We offer automation, i.e. simplification of the packaging process, so that you spend as little time with it as possible and need as little storage space as possible.

The degree of automation is up to you. It can mean, for example, the use of a packaging set that is stored in a flat position, the use of machines for the production of filling material, or the direct integration of packaging machines into the production line, which means the gluing and folding of boxes will be completely automated.
By using packaging machines that can handle simple tasks such as assembling and sealing the box, you will save a lot of time and reduce personnel costs. Leave this routine work to the machines!
If the packaging consists of several components, it often takes a lot of time to assemble. Therefore, if possible, we deliver packaging to our customers that is pre-assembled. We have the technology and manpower at our disposal, which is why from an economic standpoint, it is usually worthwhile for our customers to purchase pre-assembled packaging. The profitability of these packages increases dramatically if you factor time savings into the total packaging costs as well as the personnel costs for the customer's employees as a result.

The typical, pre-assembled packaging solutions that we often supply to our customers include pre-assembled fixation grids, which only need to be placed in the box and the products are ready to be inserted. There is also great interest in pre-assembled boxes, which we supply in a flat state together with all other necessary parts of the set, such as foils, liners and fixings.
Work assembly is already taken care of by Servisbal during the packaging production process.
Packaging for several different types of products
Significant savings can be achieved if different types of products can be packed into a single package. These often include different sizes of a single product or left and right variants of the same product. We have many years of experience in designing this packaging type. We often pack the right and left variants of a headlamp set in this way. Another example would be or our unique packaging solution we designed for packing several different types of rifle scopes. The principle of these solutions lies in designing the right form of fixation, which will end up protecting multiple variants of a packaged good.
We always design universal packaging with regard to simple and fool-proof handling. For example, in regards to how headlamps are positioned, the package cannot be closed if the headlamp is inserted in the wrong position.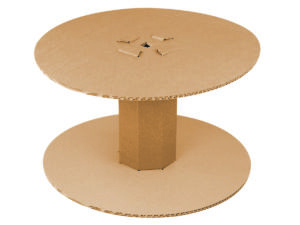 Cardboard spools for winding netting. Saving transport costs is a priority. The well-known Czech manufacturer JUTA winds netting partitions into big-bags on cardboard spools. JUTA needs them to be adapted so that they are delivered and stored in a flat state to save storage space. The assembly of the spool is to take place at the packaging workplace, so it must be very simple and fast.
Entire case study ->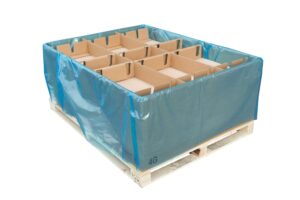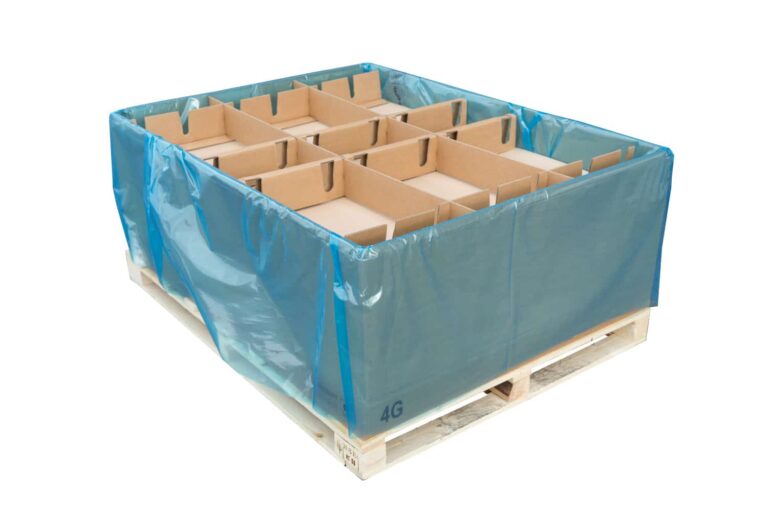 The contracting authority's request was to simplify the packaging process as much as possible and save operators' work and warehouse space. Packing of control rods for the automotive industry required a large number of sub-tasks and significantly burdened the production workers. The large number of individual packaging components posed another complication.
Entire case study ->
We have helped many customers during our years in business.