The packaging is representative of your product and promotes the brand. This is especially important for sales packaging in which customers receive their goods. Even with transport packaging, the print is often very important, providing additional product information and telling operators how to handle packaging properly.

We have many years of experience with printed packaging and all the necessary tools and technology. If necessary, we also cooperate with other companies in this field.
Custom printed boxes and packaging
A custom print will breathe life into your box. We provide a wide range of options for printed boxes and other packaging. From simple prints for shipping boxes and prints of handling instructions/symbols on industrial packaging to complex advertising prints on sales packaging or full-surface designer prints. We offer flexographic printing, digital printing, screen printing, and lamination.

A detailed price offer that takes into account all the technology used and the various quantities required is guaranteed when a customer places an order. The usual delivery time for printed packaging is 14 days from the approval of our offer.
Printed delivery boxes are becoming a necessity even for e-shops, which are trying to build a loyalty to their brand.
Custom printed adhesive tapes
With custom printed adhesive tapes, you will be able to promote your brand every time you send out your goods. It's a simple way to mark a package with your brand so that it will be easily recognisable upon first glance. Adhesive tapes are often printed with a logo or a simple advertising message.

A custom printed adhesive tape also works partly as a form of protection against the unauthorised opening of a consignment because any damage to the tape will be easily recognisable. Up to six colours can be printed while the base colours of the tape are white, brown, or transparent.
With the help of a custom printed adhesive tape, you'll easily be able to advertise to your customers whatever you want, such as other services you might provide, or simply share a special message, such as a season greeting.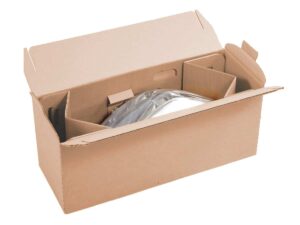 Packaging with a fixation system for headlamps with the prescribed size of the outer packaging due to palletisation. One of our customers placed an order for a reliable packaging solution for shipping headlamps with precise dimensions provided for the outer packaging layer. In practice, therefore, it was all about designing fixation that protects the headlamp lens using a minimum amount of material.
Entire case study ->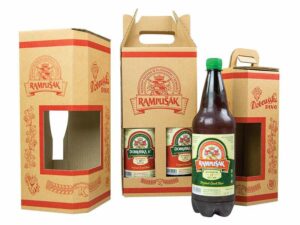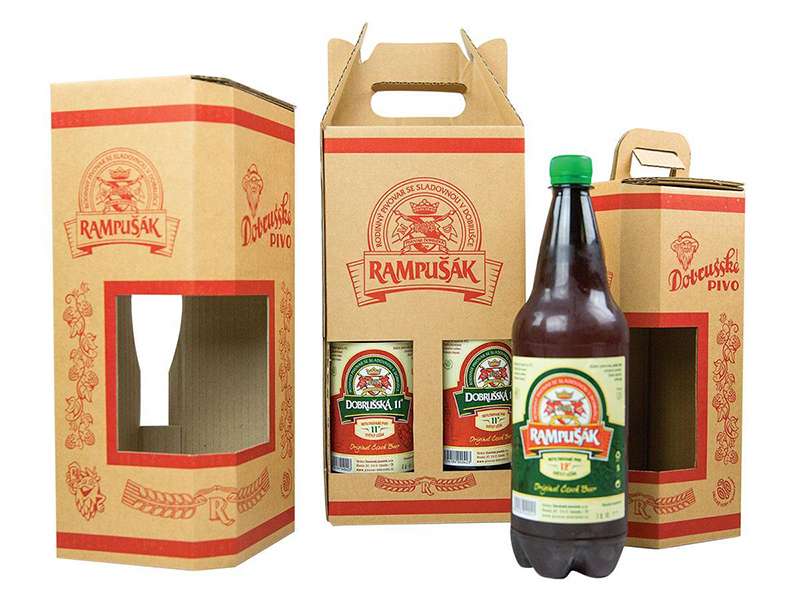 Packaging for beer bottles with sufficient load capacity that also promotes the brand. The traditional beer producer Rampušák, Dobrušský pivovar, needs a solid carrying container, which would also serve to promote the brand. It can be used mainly in the company store and at various promotional events. It will therefore also be used for marketing purposes.
Entire case study ->
We have helped many customers during our years in business.