We are a Czech family-owned company producing and selling packaging primarily made of corrugated fibreboard. We have been in this business for over 27 years.
We offer comprehensive packaging solutions ranging from design, testing, production to storage and transport. We also operate eOBALY.cz, an e-shop offering standard packaging and packing materials delivered within 24 hours.
The name Servisbal has always expressed the basic philosophy of the company – to provide a flawless, excellent service for packaging together with a vision of creating packaging for the future. The company's executive director is Lukáš Jiří Horčička while the founder and owner is the whole Horčička family.
Your concern is a perfect product while ours is perfect packaging.
The company has implemented a certified quality management system in accordance with the ISO 9001 and ISO 14001 standards. Servisbal offers its customers a sophisticated system implemented by top experts with an emphasis on first-class customer service.
The company places great emphasis on expertise and professionalism, which is why we approach each order individually and with the utmost of care. The company holds a number of awards from many professional competitions.
Ultimately, however, our biggest reward is a satisfied customer. On average, Servisbal serves 8,000 customers a year.
We are members of european packaging network - PackSynergy
PackSynergy connects member companies, selected group suppliers and customers together in a high-performance organization. Together we harness the power of a strong group to build a vital network.
This network makes an active contribution to members' future security while delivering a service promise to customers throughout Europe and gaining access to sales markets for our group suppliers.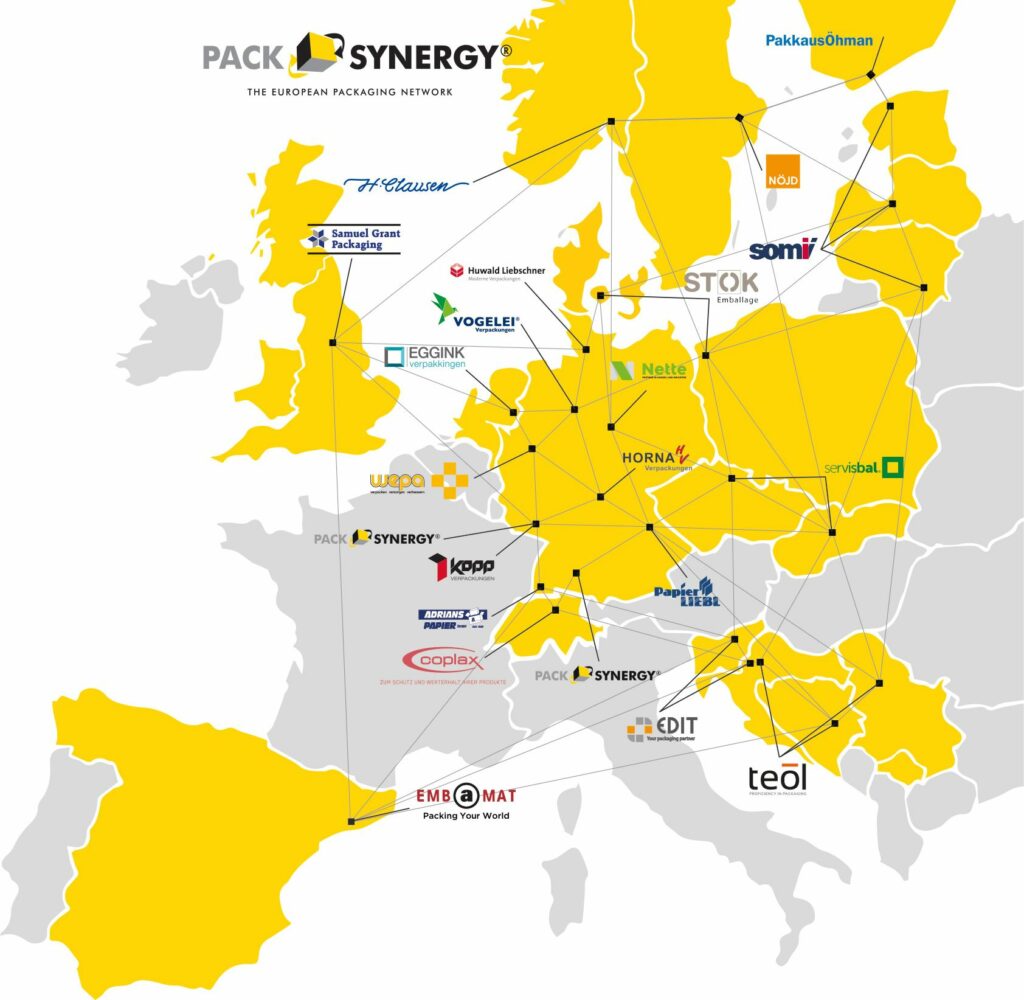 A family-owned and operated company with a clear vision for the future.
We have our own production base and modern technologies.
Experts with an education and long-term experience in the packaging industry.
Custom packaging for your products. Trusted protection, effective logistics.
Už od roku 1995 pomáháme našim klientům balit lépe.
Navrhneme obal vhodný přesně pro váš produkt.
Najdeme dodatečné náklady a eliminujeme je na minimum. Odhalíme skryté náklady, které zbytečně vznikají při balení.
Obaly dodáváme již strojně zkompletované.
Obaly vybavíme značkami pro operátory, balení je tak skutečně jednoduché.
Poskytneme Vám zdarma servis a poradenství.
Po použití jsou obaly jednodruhovým 100 % recyklovatelným odpadem.
Obaly navrhneme tak, abyste maximálně využili paletovou jednotku.
Provedeme revizi všech procesních fází, od výroby a dodávky obalů, až po finální distribuci Vašim zákazníkům.
Jednoduché obaly dokážeme vyrobit bez výsekového stroje.
Disponujeme moderními technologiemi, díky kterým jsou námi navrhovaná řešení balení a následné výrobní procesy efektivní a zároveň šetří náklady.
Our ideas are worth it. For more than 25 years already, Servisbal has been winning both Czech and international awards for its complex and unique packaging solutions. The most prestigious are the awards from the World Star For Packaging international competition. Every year, we take home the Packaging of the Year Award for our unique and comprehensive packaging solutions.
Our company's vision and objectives
The packaging market is constantly changing. We are determined to be the market's trend-setters. Our future holds comprehensive packaging solutions that thoroughly fulfil all our customers' needs. Our vision "We create clever solutions in the world of packaging" reflects the long-term direction that Servisbal has been taking.
Throughout the company, we uphold the criteria of the ČSN EN ISO 9001:2016 and ČSN EN ISO 14001:2016 standards. The company's management declares their integrated quality and environmental policy to be a fundamental element of the company's strategy.
Servisbal is a Czech company founded in 1993 in the city of Dobruška. The founders and owners are Ladislav and Hana Horčička. Right from the beginning, Servisbal was founded on the principles of a family-owned company with a clear vision.