Lightweight and with appropriate dimensions
1. Lightweight and with appropriate dimensions
It is correct to use only as much packaging material as is needed.
The choice of the most suitable packaging in terms of size and quality is essential. Ideally, you should have tailor-made packaging made. Alternatively, you can choose from universal height-adjustable packaging or a wide range of standard packaging from our online shop.
Avoid so-called underpacking, where there is a risk of damage to the shipment and higher costs due to possible claims.
In the case of overpacking, on the contrary, we waste and unnecessarily increase volume and weight.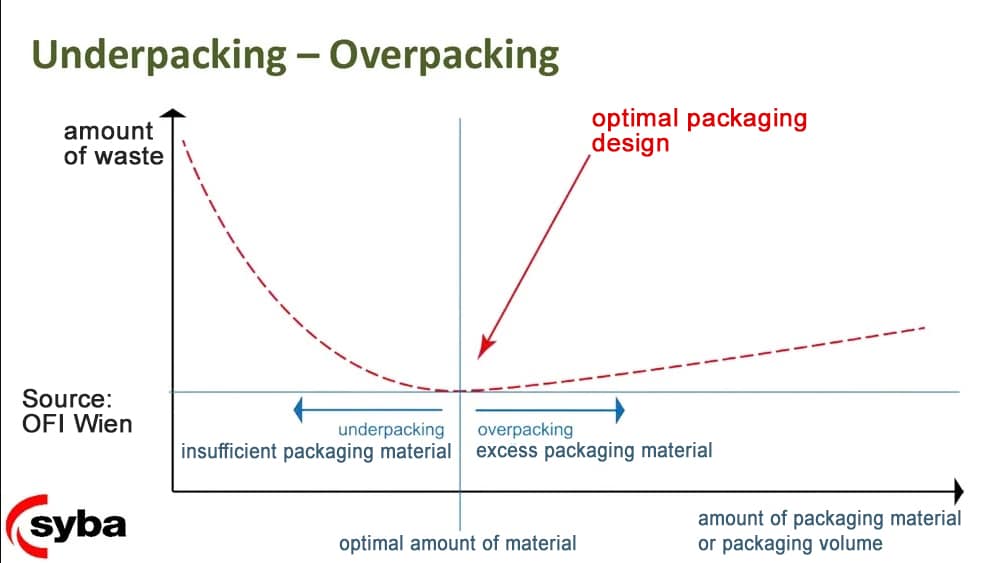 1. Lightweight and with appropriate dimensions