Packaging for fast and safe handling during production with several dozen types of drinking glasses.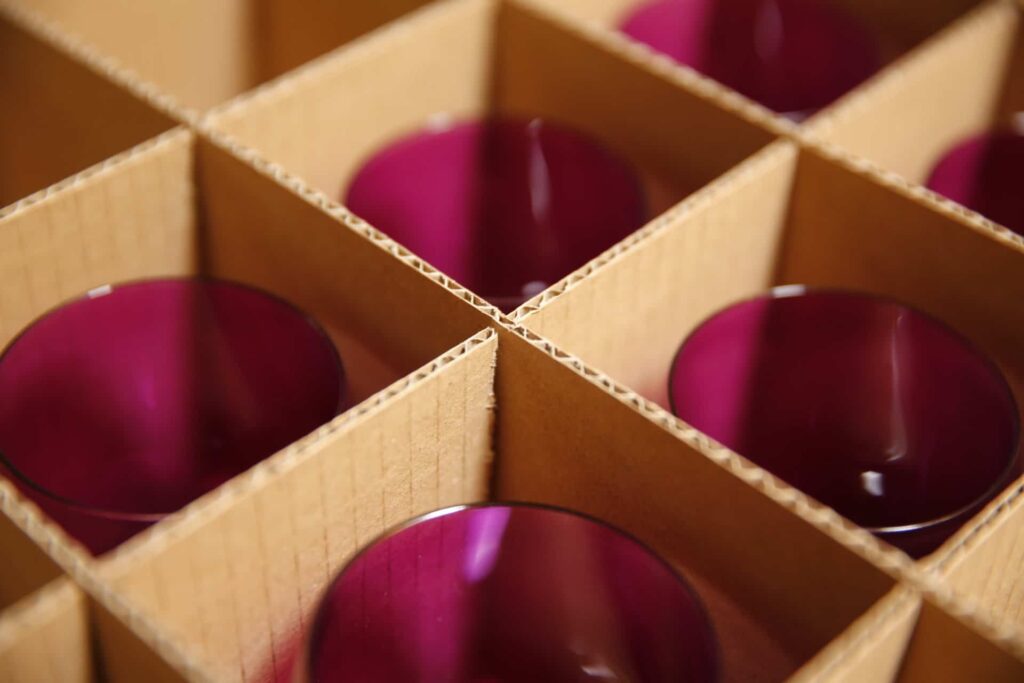 The traditional Czech manufacturer Crystalex CZ needs a simple solution for handling drinking glass during various stages of production and shipping. Temporary group packaging must be easy to fill while avoiding damage during transport between the production lines, warehouse, and packaging department.
We supply assembled grids that do not disintegrate when inserted into boxes.
Servisbal supplies Crystalex with several different types of simple grids, which separate and thereby protect glass products from damaging one another. The great advantage of fast handling is the fact that the grids are shipped pre-assembled and do not fall apart when inserted into the boxes. The production operator simply places the grid into the box so that any glass products can be inserted immediately. 
1. The grids do not fall apart during handling
1. 3 min/pc – the grid does not have to be assembled, it is delivered already folded
"We chose to go with Servisbal for a grid packaging solution because they are delivered pre-assembled and don't fall apart in our workers' hands.
They just need to take them, stretch them out, and place them in the box. This means huge savings on time and work for us."
Milan Malinský, Crystalex CZ