Packaging set for automotive
Packaging set | Fixation grids | Group packaging
The client's requirement was to simplify the packaging process as much as possible and cut operators' work and warehouse space.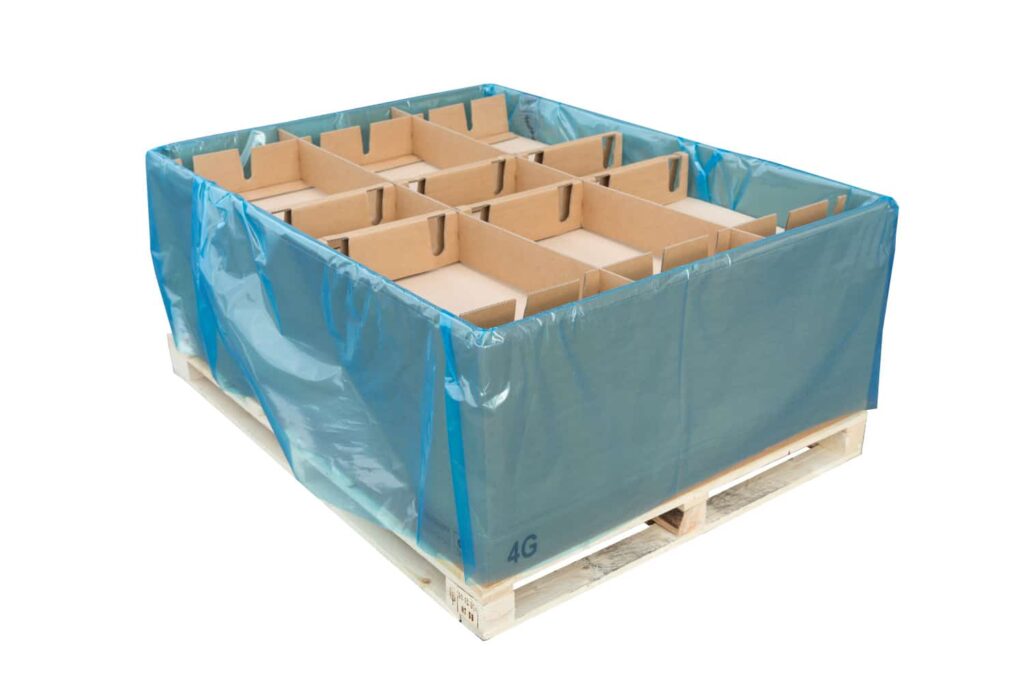 Packing of control rods for the automotive industry required a large number of sub-tasks and significantly burdened the production workers. The large number of individual packaging components posed another complication.
The solution is a packaging set that already contains all the components, i.e., outer packaging, fixation, sealing and an anti-corrosive bag. The set is supplied flat. Packaging is easy to assemble at the packaging site, and products can be immediately inserted. For sufficient strength, the outer packaging – cardboard box is equipped with an insert that prevents the walls from bending even under a heavy load. The stabilisation of products inside the package is solved by a reliable, self-supporting fixation solution.
Products touch the cardboard only at designated points, and they cannot damage each other. Assembly of the entire packaging is handled by Servisbal employees. Deliveries are made in JUST-IN-TIME mode and shipped from a warehouse near the customer.
All packaging components can be found inside the box. Assembly is handled by Servisbal during production
1. This solution does not require storage space on the customer's end
3. Noticeable time savings during the packing process
1. 90% storage space savings
2. Save time during packaging and handling